I had the honor last Saturday of being the keynote speaker for the Breast Friends Survivor Luncheon!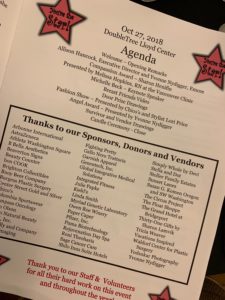 I am so blessed with the support that I have in my life and that I have found my voice and know what I want to talk about.  The majority of the speech is here and soon I will have a better copy.  The beginning is cut off, so here it is:
Thank you, Sharon, and also to Breast Friends for letting me tell my story today.  Welcome to all of you: survivors, those living with cancer, family and friends.  I also want to thank my family, who all traveled to be here, my daughter Lily, who during the course of my treatment, whenever I needed anything said: "I've got you Shell" and she did and my husband who is my biggest supporter.  Last year, I was sitting in the audience: depressed, angry, in a lot of pain and having no idea what was going to happen in my life.  Now, I am here on this stage speaking to all of you with a new perspective.
A little over a year ago, I had seen an ad for the Susan G. Komen race for the cure and I remarked to my husband, "I am not being a very good cancer survivor." (and here is where the video starts):